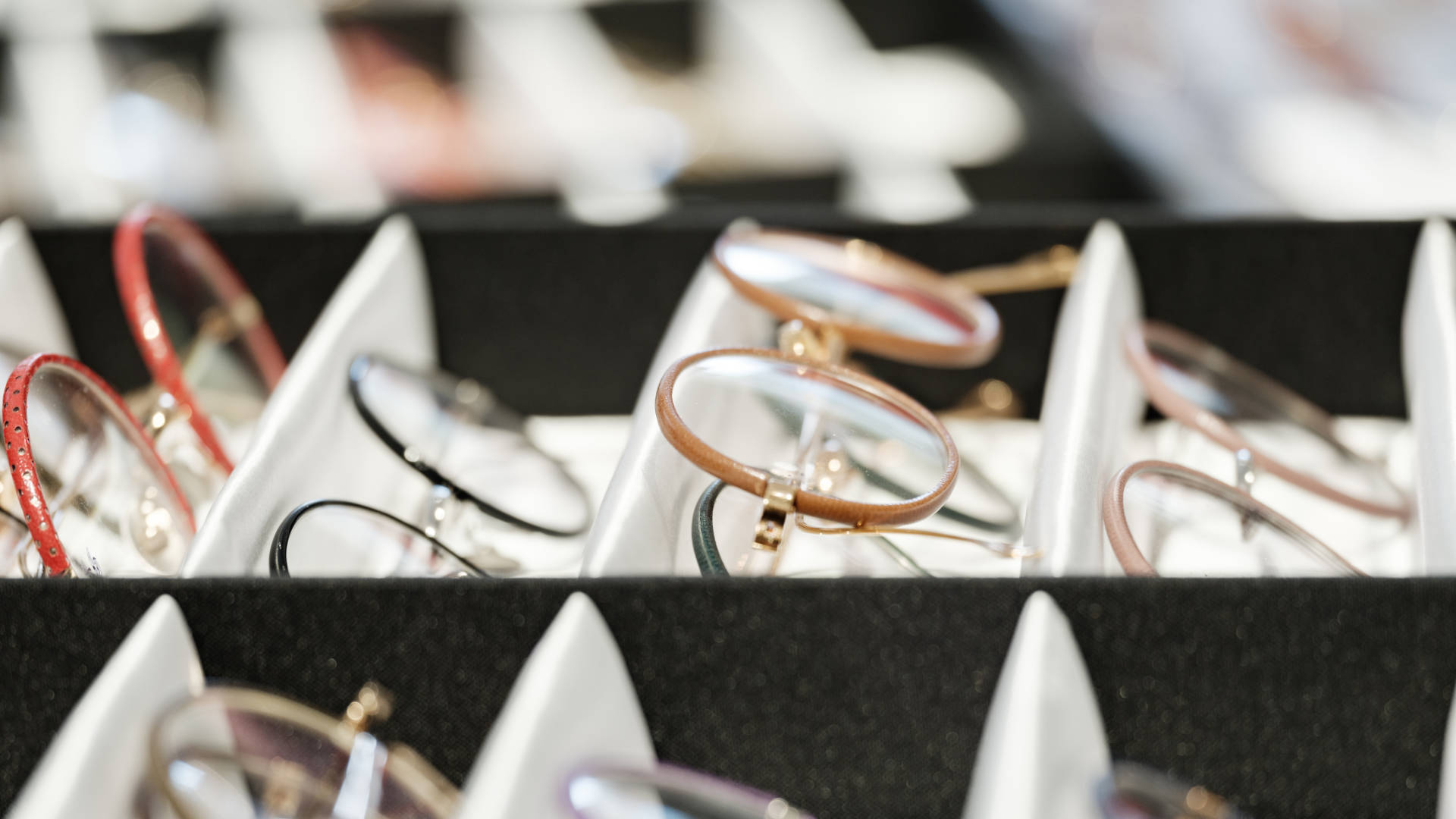 How to choose frames according to your facial shape ?
When it comes to choosing prescription glasses, it's essential to consider the shape of your face. But that's not all… Indeed, for a harmonious result, there is a style of glasses to suit each facial shape; but you must also consider your eyebrow line, nose shape and size, pupillary distance, skin color, eye color, hair color, and of course, your prescription. Obviously, it will always be much easier and pleasant to do this with passionate and experienced professionals such as our Ingénieurs.
Nevertheless, in this article, we will give you some tips on how to choose the right glasses for your face and more!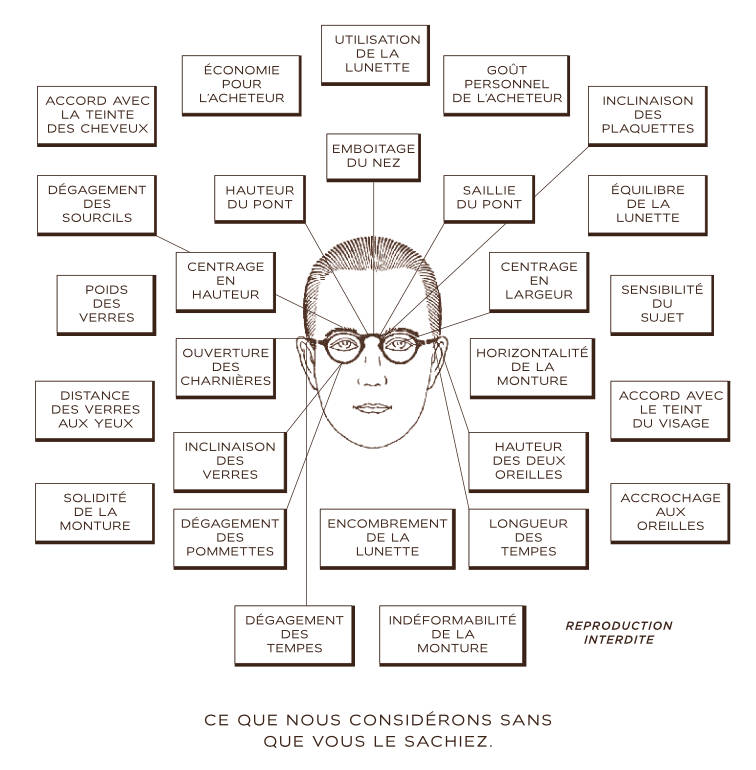 Which glasses for which facial shape?
The first criterion to consider is the shape of your face. There are four main shapes: oval, square, round, triangular or heart shaped.
Choosing glasses for an oval face
If you have an oval face, you're in luck! This facial shape suits almost all types of frame styles. Try different shapes and find the one that suits you best. Keep in mind, however, that wide and rounded frames soften your features, while square frames add definition to your face.
Choosing glasses for a square face
If your face is square, choose rounder frames to soften the angles and avoid looking too harsh. Oval frames are also an excellent choice for a classic and timeless style.
Choosing glasses for a round face
Angular frames are recommended for round faces. They create an illusion of length, unlike overly round frames that further emphasize the shape of the face.
Choosing glasses for a triangular or heart-shaped face
If you have a triangular or heart-shaped face, which means wider on top and narrower at the bottom, opt for frames that are wider at the bottom to balance the proportions of your face. Thinner frames at the top also work well.
Choosing glasses based on facial shape for men
Men have few accessories and often wear "uniform" outfits, so it's important to choose glasses that reflect their personality and style. For a professional look, slim and elegant frames are perfect. Round frames are also an excellent choice for a classic, timeless style. If you have a sporty appearance, go for wraparound, streamlined frames.
If you need to assert your authority or make a stronger impression, opt for angular and/or dark-colored glasses. If, on the other hand, you want to soften your features (or your personality), choose rounded frames in lighter colors.
Choosing glasses based on facial shape for women
For women, glasses are an important fashion accessory that can be used to define a style, set the tone for the day, or complement an evening outfit. Revealing or concealing? Well-chosen frames can function as makeup by skillfully hiding dark circles under the lower rim, accentuating the eyebrow line, or opening up the eyes. When it comes to color, frames can match an outfit, but black and very feminine frames are preferable for evening.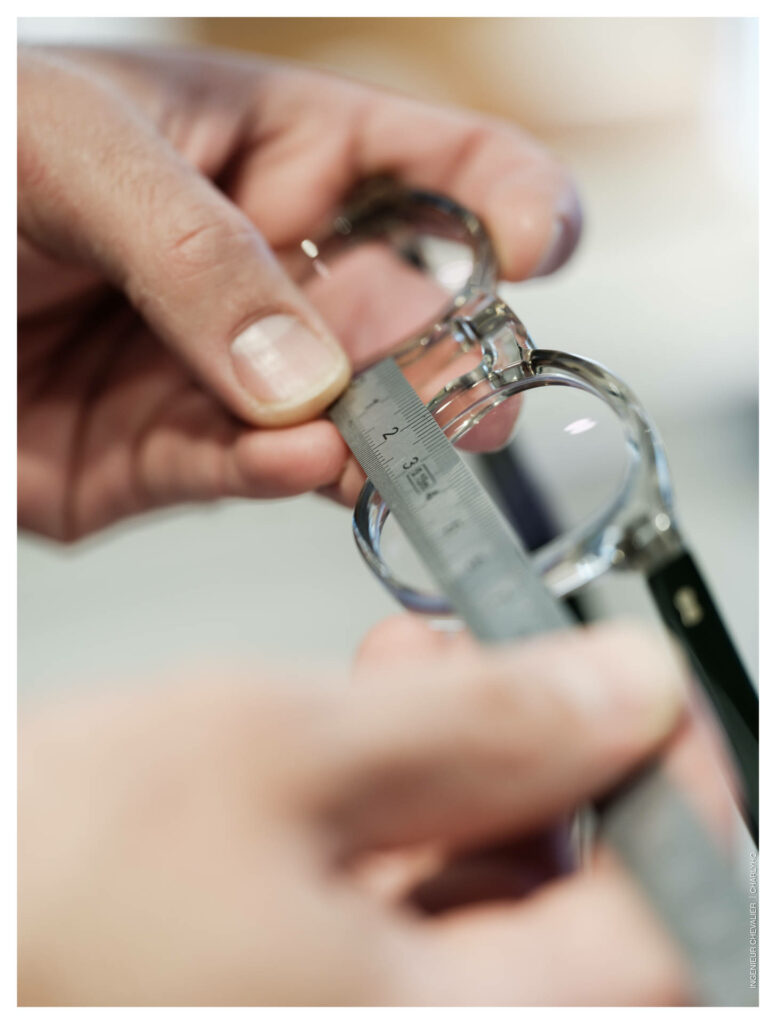 Other facial elements to consider
The shape of your face is not the only factor to consider when choosing prescription glasses. Eyebrows, nose shape, and eye color are also important factors.
Eyebrows
The shape of your eyebrows can be a factor in choosing a frame style. If you have thick, dark eyebrows, choose lighter frames to avoid weighing down your face. If your eyebrows are thin, you can opt for thicker frames to balance your features.
Nose
The shape of your nose can also influence your choice of eyeglass frames. If your nose is short or slightly thick, opt for keyhole bridge frames as they reveal the root of the nose, providing depth and an impression of fineness. On the other hand, if you have a long nose, go for saddle bridge frames that shorten the appearance by concealing the base.
Pupillary distance
To avoid losing or narrowing your gaze, it's essential to consider the distance between your pupils. Glasses that don't match the measurements of your face can quickly create an impression of convergent or divergent strabismus, which would be unfortunate. To ensure a proper fit, try to center your eye both horizontally and vertically.
Skin, eye and hair color
Darker or tan skin tones can pull off any color, while fair skin tones should avoid very pale colors that don't complement the complexion. If you are prone to emotional reactions or sunburns, beware of red tones that will only accentuate the problem.
To make light-colored eyes stand out, complementary colors are the most effective. Blond or cherry hues in contrasting tortoiseshell shades are your best bet, while black will right away dull the sparkle of a colored iris. For dark eyes, there are no specific restrictions – anything is possible!
Choosing a frame color to complement the color of your hair allows you to match it with any outfit, create a sense of harmony, and integrate it more easily with your overall appearance. Beware, however, as the result can sometimes be a bit dull.
Consider your prescription
Last but not least, you should obviously consider your optical prescription. Whatever it is, if it's strong, try to avoid large glasses to optimize lens thickness and reduce the effect of eye distortion.
For a short-sighted person whose lenses are flat, choose frames with fewer curves.
On the other hand, for someone long-sighted, curved frames are more suitable.
For astigmatic individuals, avoid perfectly round frames, as they can cause the lenses to rotate and the axes to be distorted.
For presbyopia, go for larger lens heights to facilitate the transition between different corrections. To minimize aberrations, however, be careful not to choose frames that are too wide. In conclusion, choosing the right glasses based on your facial shape, style, personality, and other factors is not an easy task. That's why at L'Ingénieur Chevallier, our passionate opticians and eyewear specialists are at your side at every step, trained in the rituals of the bespoke eyewear craftsmanship.